This text will be replaced by the flash music player.
Hi! I am Surojoy! (Bonny) SCORPIO
Family: Dad: Timir (Email: tbbhowmik@rediffmail.com), Mom: Sikta (siktabhowmik@yahoo.com), Dog: Dumbo (mapsu_dog@hotmail.com)
Profession: Sales & Marketing Pro.

Hi! I am Sreepriya! (Mithi) AQUARIUS

The Chakrabartis:
Family: Dad: Sunil, Mom: Smriti, Brother: Saurav, Sister in Law: Srabanti
Profession: Special Needs Teacher, Autism

A brief history of time (since we met)!

We met on the 14th of Dec, 1996 and got married on the 23rd of Nov, 2000.
Stayed in Nashik (Sweet Home), Bangalore, Kolkata (we shall be Back!), Mumbai and Now UK. It has been a great time traveling and meeting all of you. Now that we are far away, please keep in touch over the mail and phone. The details are given in the contact us page.
DUMBO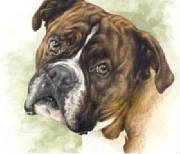 We Love You